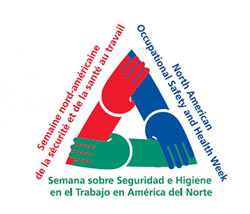 I've always loved to see people acknowledged for their efforts to make a difference. On October 21, I had a chance to hear about the great work done by OHS folks in BC when I attended the 2010 Safety Forum at Newlands Golf and Country Club in Langley.
It was touching to see the proud faces of recipients going up to the podium to accept their awards for NAOSH (North American Occupational Safety and Health) Week and the Canadian Society of Safety Engineering (CSSE) Achievement Recognition.
I'll be telling some of their stories in the coming weeks – and in the meantime, congratulations and thanks to everyone who won!