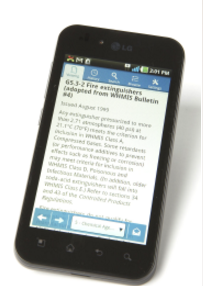 I recently visited the CanSav website and read about the lives of people affected by asbestos-related illness.
Bob Katzka – founder of the Canadian Society for Asbestos Victims – emailed a link to the site when he introduced himself after finding my blog. I checked out his link right away – so glad he'd taken the time to write – and I noticed the site included a Tribute section.
That's where I read about Bob's father Michael, who died in 2008 from mesothelioma – a lung cancer nearly always caused by exposure to asbestos.
The tribute says Michael was only 18 – back in 1942 – when he joined the Canadian Navy and worked for two years on a ship that was "full of asbestos – the insulation, the boilers, etc." After years of "excellent health," Michael was diagnosed with mesothelioma in 2007 and died four months later.
Value of sharing stories
Bob shared his father's story and encourages others to do the same.
"By sharing experiences, those in pain may at least know the comfort that comes in the knowledge they are not alone," reads the CanSav website.
"In many ways, the most significant and meaningful way to contribute is by sharing your own experiences with asbestos-related disease. Too many victims – those diagnosed as well as the people who love and care for them – have suffered under this burden alone."
In addition to the tributes, the website includes links to articles on asbestos-related disease, support for people diagnosed with mesothelioma, information on exposure to asbestos in Canada, and links to more support.
WorkSafeBC's HiddenKiller website includes information on what to do if you are concerned you have been exposed to asbestos or any other harmful substance at work.
Thanks to Bob for the introduction, and for all you're doing for people faced with similar challenges to your dad's.