A broken refrigeration system could release gas that displaces oxygen from the room before workers can react — controls and training are key.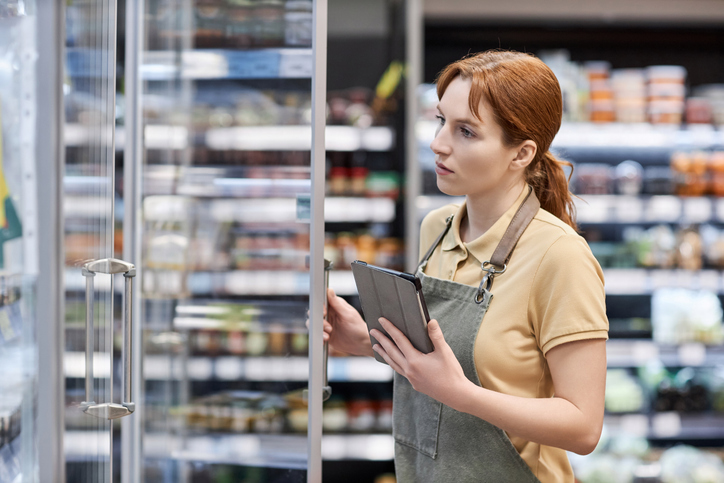 "We can't see asphyxiant gas, so we don't necessarily realise it's a risk," says David Ogilvie, an occupational hygiene officer with WorkSafeBC. "Any mechanical system using gas could fail, with severe consequences. That's why proper preventative maintenance is critically important to minimize the likelihood of failure."
A tragic case in point occurred in Georgia in 2021. Six workers died and eleven were injured when liquid nitrogen leaked from a refrigeration system in a food processing plant.
Nitrogen is known as an asphyxiant gas. It's one of many, along with helium, argon, and chlorofluorocarbons. Many workplaces use asphyxiant gases in their refrigeration systems — from supermarkets, health care laboratories, restaurants, bars, ice cream shops, to metal fabricators, and more.
I asked David to describe what happens when an asphyxiant gas leaks from a tank or plumbing in a refrigeration system.
"It can release a large volume of gas, which replaces the air in the room by pushing it out under the door and through other spaces." he said.
Our regular atmosphere is about 21 percent oxygen. "If enough air is pushed out the oxygen can drop to less than 19.5 percent, which is when we start to get into oxygen-deficient conditions."
Ensuring proper controls for refrigerants
Asphyxiant gases differ from ammonia, a highly toxic gas that causes immediate burning of the eyes, nose, throat, and lungs. In 2017, three workers died at an ice rink in Fernie, B.C. after ammonia leaked from the cooling system.
WorkSafeBC inspected all of B.C.'s ice rinks and recreational facilities that used ammonia as a refrigerant after the Fernie incident. They wanted to ensure that employers were planning for emergencies and conducting regular inspections. (Read more in my post, Encouraging employers to ask questions about ammonia safety.)
"When we did that, we discovered that about 20 percent of employers were using refrigerants other than ammonia," David said. "In addition to addressing the use of non-ammonia refrigerants at ice rinks, WorkSafeBC has also had a focus project addressing the use of nitrogen in food handling."
As a result, David and his team in WorkSafeBC's Risk Analysis Unit reached out to employers to raise awareness of asphyxiant gases. What kind are they using and how much? He said: "We've been looking to not only educate employers and workers, but also to stimulate the process of putting in the controls."
One such control is a system that monitors for oxygen levels. If oxygen levels drop, an alarm is triggered that is interlocked with the ventilation system.
"The ventilation system will automatically exhaust the hazardous atmosphere out of that room and replace that with fresh air," David says. "Workers need to be trained to recognize the alarm and respond by immediately leaving the area. This training is critical for protecting workers from such a potentially fatal situation."
For more information see WorkSafeBC's resources on Dangers of oxygen deficiency when using asphyxiants as refrigerants and Assessing Risks.